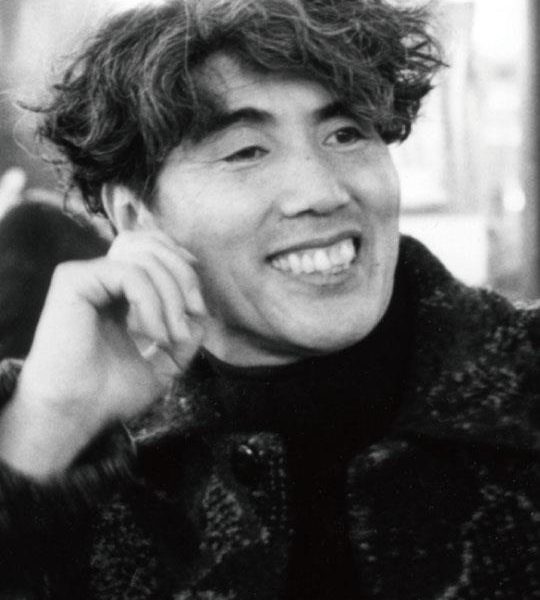 prof. Andō Kohei
Prof. Andō Kohei , who in his youth worked with Shūji Terayama, is known for his refined and creative expressivity as a filmmaker. He is a global pioneer in incorporating Hi-vision techniques into filmmaking. His films have received numerous awards, including the Silver Maile Award at the Hawaii International Film Festival and the Grand Prize at the International Electronic Cinema Festival in Montreux. His works are included in the collections of major art museums and film libraries in Paris, New York, Los Angeles, Tokyo and elsewhere. In both 2001 and 2005, his retrospectives were held in Paris. Nowadays, professor Andō serves as Tokyo international Film Festival – Japan Now Programming Advisor. He is also a professor emeritus at Waseda University.
---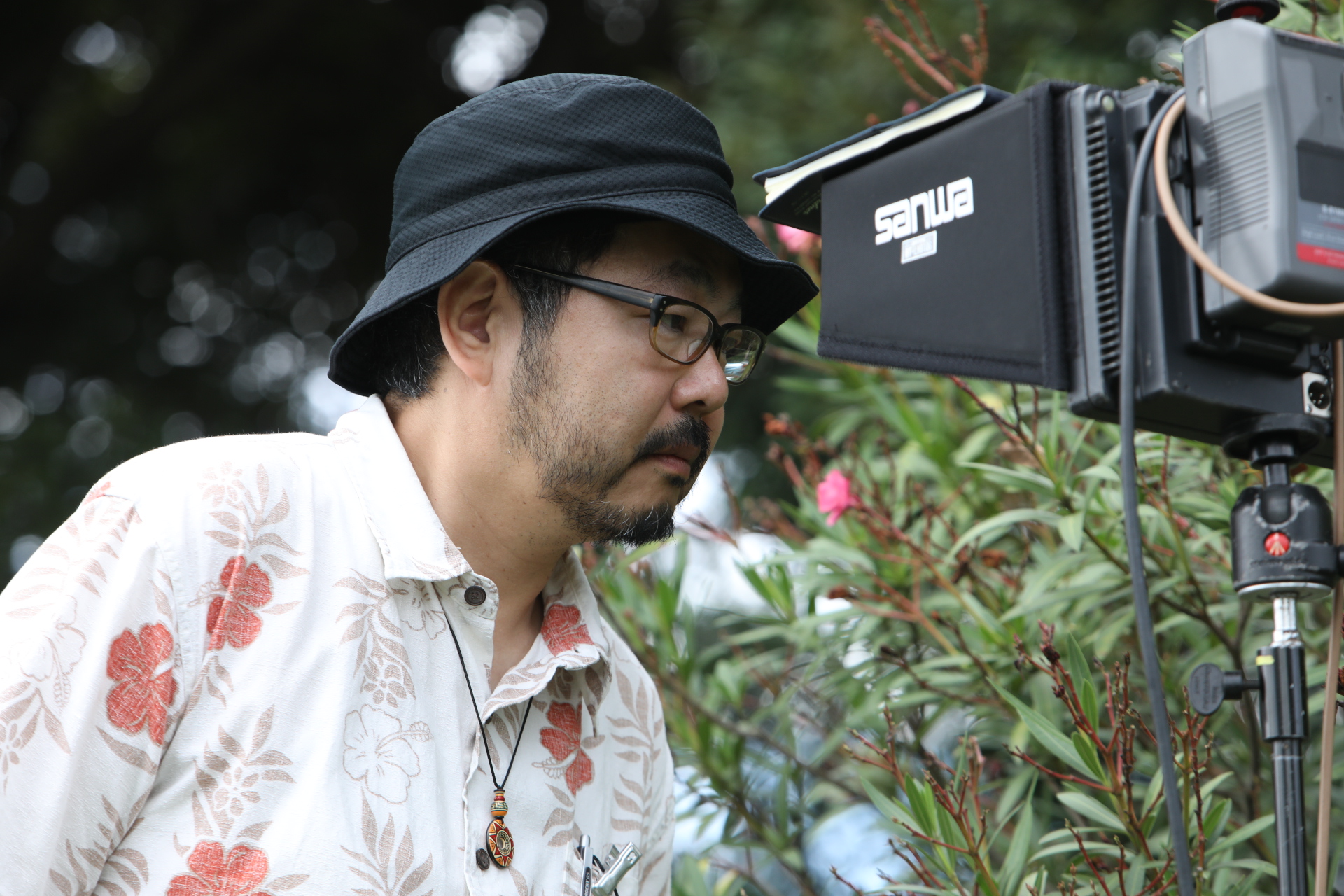 Shiota Akihiko
Shiota Akihiko – attended Rikkyō University, where he was in a film club with other students such as Shinozaki Makoto and Aoyama Shinji and began making 8mm films in the tradition of other Rikkyo students like Kurosawa Kiyoshi . His independently made films were recognized at the Pia Film Festival and he began writing film criticism and working as an assistant for Kurosawa and other filmmakers. He also studied screenwriting under Yamatoya Atsushi , who wrote scenarios for Suzuki Seijun , and worked as the cinematographer for films by Yamaguchi Takayoshi . His first two films as a director, 'Moonlight Whispers' and 'Don't Look Back', were both released in 1999 and earned Shiota the Directors Guild of Japan New Directors Award. 'Don't Look Back' also won the Jury Prize at the Three Continents Festival. 'Harmful Insect' (2002) screened at the Venice Film Festival and earned two more awards at the Three Continents Festival. His first major commercial film, 'Yomigaeri', was the fourth biggest grossing Japanese film of 2003. 'Canary', his 2005 film inspired by the killings of Aum Shinrikyo in 1995, won the top prize at the Raindance Film Festival. He is recently known for the very amusing tribute to the Japanese pink genre cinema 'Wet Woman in the Wind' (2016) and 'The Farewell Song' (2019).
---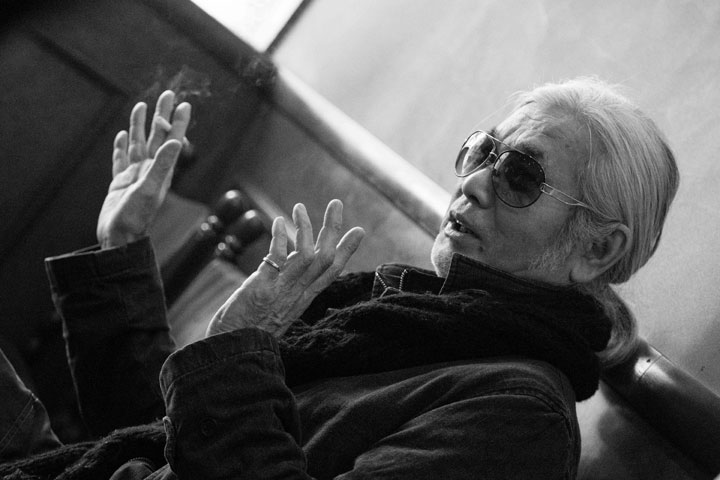 J.A Seazer
J.A. Seazer – theatre director, music composer, co-director of almost all the theatre pieces at Tenjo Sajiki. Major music compositions offered to Tenjō Sajiki include "Ship of Fools," "Jashumon," "Shintokumaru," "Kokkyou Junreika." He also composed music for Tearayama's feature films; "Farewell to the Ark" (1984), "Boxer" (1977), "Death in the Country" (1974)." Since he founded Laboratory of Theatre Play Banyū Inryoku in 1983, he has directed and composed music for almost all the various Ban'yu Inryoku pieces. Seazer also wrote and directed a huge pageant of group readings "An Epic: A Grain of Seed," for the Japanese Government Pavilion at Aichi Expo in 2005. His music composition for the animation "Revolutionary Girl UTENA" (1997) caught the hearts of young animation-lovers in the world and brought him a great fame. "SUNA" brought the Fringe First Award in Edinburgh in 1986.
---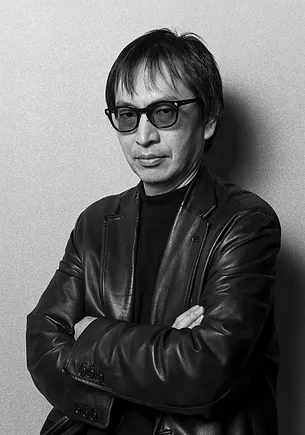 Nagano Kazufumi
Nagano Kazufumi was born in Asakusa, Tokyo in 1962 and got familiar with popular drama and Shochiku Kageki Dan in his childhood.While at in Toho Gakuen College of Drama and Music, he made a commitment to terpsichorean art and took Kazuo Ohno as his teacher. After engaging in some theatrical works, he conducted classes on senior performances for primarily students in the drama department of Toho Gakuen.In 1996, he take the lead in organizing a theatre group Ikenoshita, aspiring after a new vision of synergy of theater and butoh.Currently working as a president and director of Ikenoshita. Received the prize of excellent director in Toga Director's Contest 2006.In April 2008, Nagano was called up on by Shanghai Theatre Academy and held a long-term workshop.A member of ITI (International Theatre Institute). A member of Japan Performing Arts Foundation. Adjunct instructor of Toho Gakuen College.
---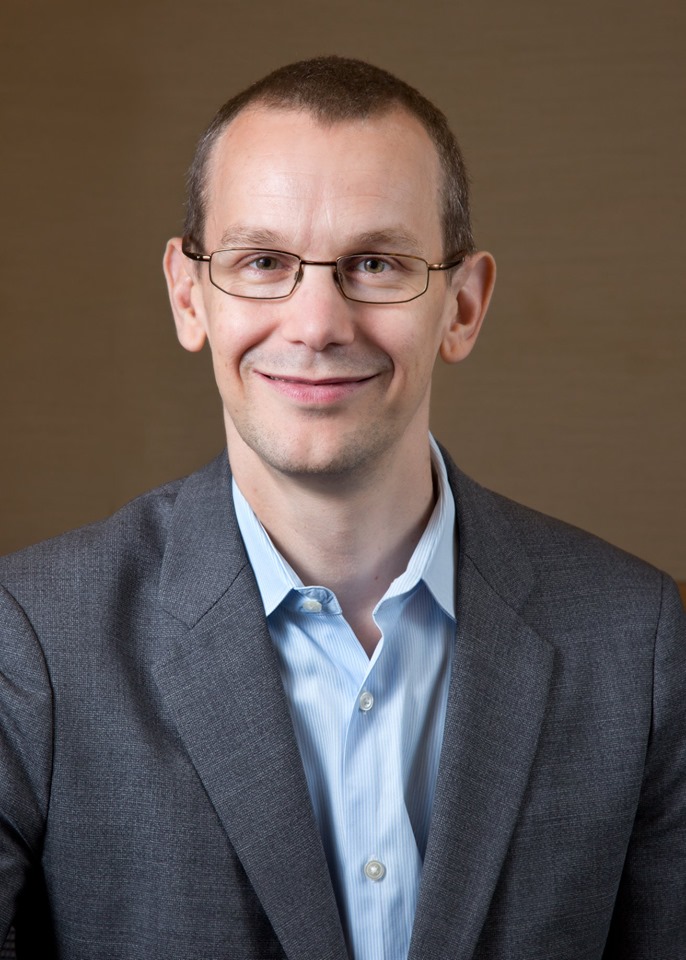 prof. Alexander Zahlten
Alexander Zahlten's research interests center on film and audiovisual culture in East Asia, with a focus on Japan. His work explores fundamental shifts in how we engage with media through the connections between larger economic, social, and institutional structures and media aesthetics. Zahlten is especially interested in the dynamics of contemporary media ecologies, and his recent work touches on topics such as film's connections to other media, 'amateur' production, or the changing status of fiction. His dissertation mapped the transformation of systems of production / dissemination and textual meaning for popular film genres such as Pink Film, Kadokawa Film, and V-Cinema in Japan.
Zahlten's publications have examined the role of postcolonial fantasy in Korean "remakes" of Japanese films, the metaphors of world in the media mix environment of Japan, the history of German sexploitation cinema, or poststructuralist media theory in 1980s Japan. Recently, Zahlten has co-edited the volume Media Theory in Japan (Duke University Press, 2017), and his monograph The End of Japanese Cinema: Industrial Genres, National Times, and Media Ecologies (Duke University Press) maps developments in film and media culture in Japan from the 1960s – 2000s and is forthcoming in fall 2017. He has curated film programs for the German Film Museum, the Athénée Français Cultural Center, Tokyo, Parasophia Festival of Contemporary Culture (Kyoto), or the AAS in Asia Conference in Kyoto and was Program Director for the Nippon Connection Film Festival, the largest festival for film from Japan, from 2002 to 2010.
Alexander Zahlten received his Ph.D. in Film Studies at Johannes Gutenberg University of Mainz, Germany in 2007. He conducted dissertation research at Nihon University (2003-2005) and postdoctoral research at Meiji Gakuin University (2009-2011). Zahlten was Assistant Professor in the Department of Film & Digital Media of Dongguk University in Seoul, South Korea for one and a half years before joining Harvard in 2012.
---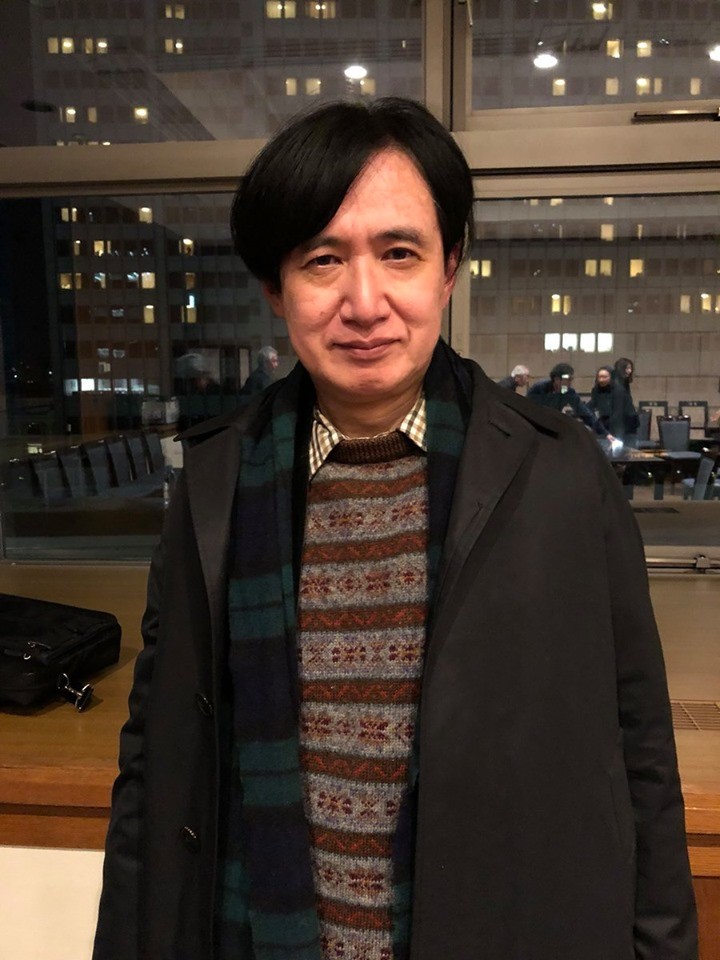 prof. Komatsu Hiroshi
Komatsu Hiroshi – born in 1956. Professor of Studies in Theatre and Films Arts, Waseda University. His specialism is the history of film. His books include Cinema of the Origins (Seidosha, 1991) and Bergman (Shimizu Shoin, 2000). He was also co-translator of Georges Sadoul, Histoire generale du cinema (12 volumes; Kokushokankokai, 1992-2000) and Editor-in-Chief of The Nordic Cinema Guide: Unraveling Glamourous Stories of Post-1990 Works (Shinjuku Shobo, 2005), among others.
---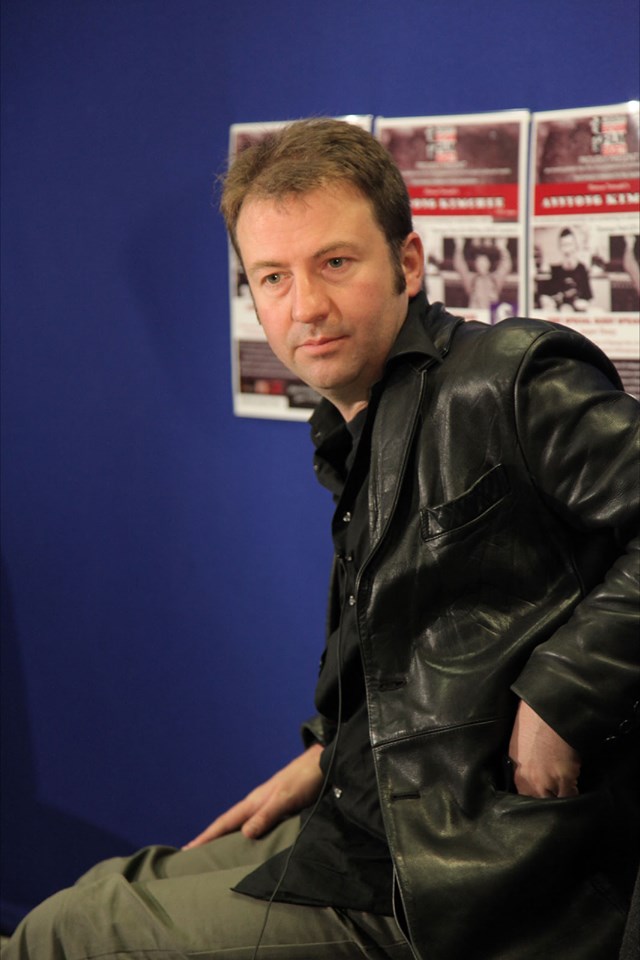 Jasper Sharp
Jasper Sharp is a UK-based film critic, author, filmmaker and independent scholar specialising in Japanese cinema. He is the co-founder of the website Midnight Eye and author of the books The Midnight Eye Guide to New Japanese Film (2004, with Tom Mes), Behind the Pink Curtain: The Complete History of Japanese Sex Cinema (2008) and The Historical Dictionary of Japanese Cinema (2011). He is also the co-director, alongside Tim Grabham, of the award-winning documentary about plasmodial slime moulds, The Creeping Garden (2014). His doctoral thesis at the University of Sheffield was on 'Japanese Widescreen Cinema: Commerce, Technology and Aesthetics'.
---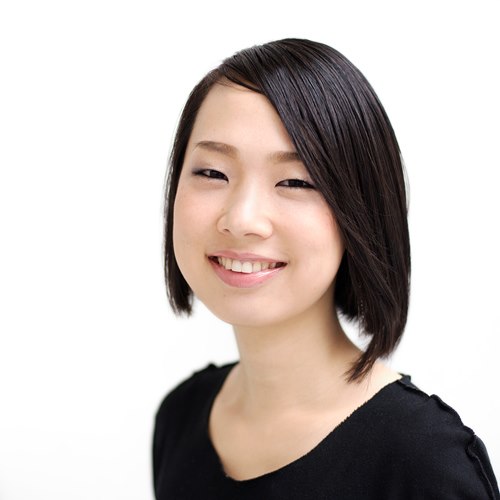 Iwaki Kyōko
Iwaki Kyōko is a JSPS post-doctorate researcher affiliated with Waseda University. Currently, she also gives lectures at Chuo University. Iwaki Kyōko obtained a PhD in Theatre from Goldsmiths, University of London in November 2017. After her completion of PhD, she became a Visiting Scholar at The Segal Center, The City University of New York. Her recent publications include, Ushio Amagatsu: Des rivages d'enfance au bûto de Sankai juku (Paris, Actes Sud), Japanese Theatre Today: Theatrical Imaginations of Eight Contemporary Practitioners (Tokyo: Film Art Publishing, 2018). She has also contributed a chapter (chapters) to Fukushima and the Arts: Negotiating Nuclear Disaster (London, Routledge, 2016), A History of Japanese Theatre (Cambridge University Press, 2016), and The Routledge Companion to Butoh Performance (Routledge, 2018). She contributes to journals such as New Theatre Quarterly.
---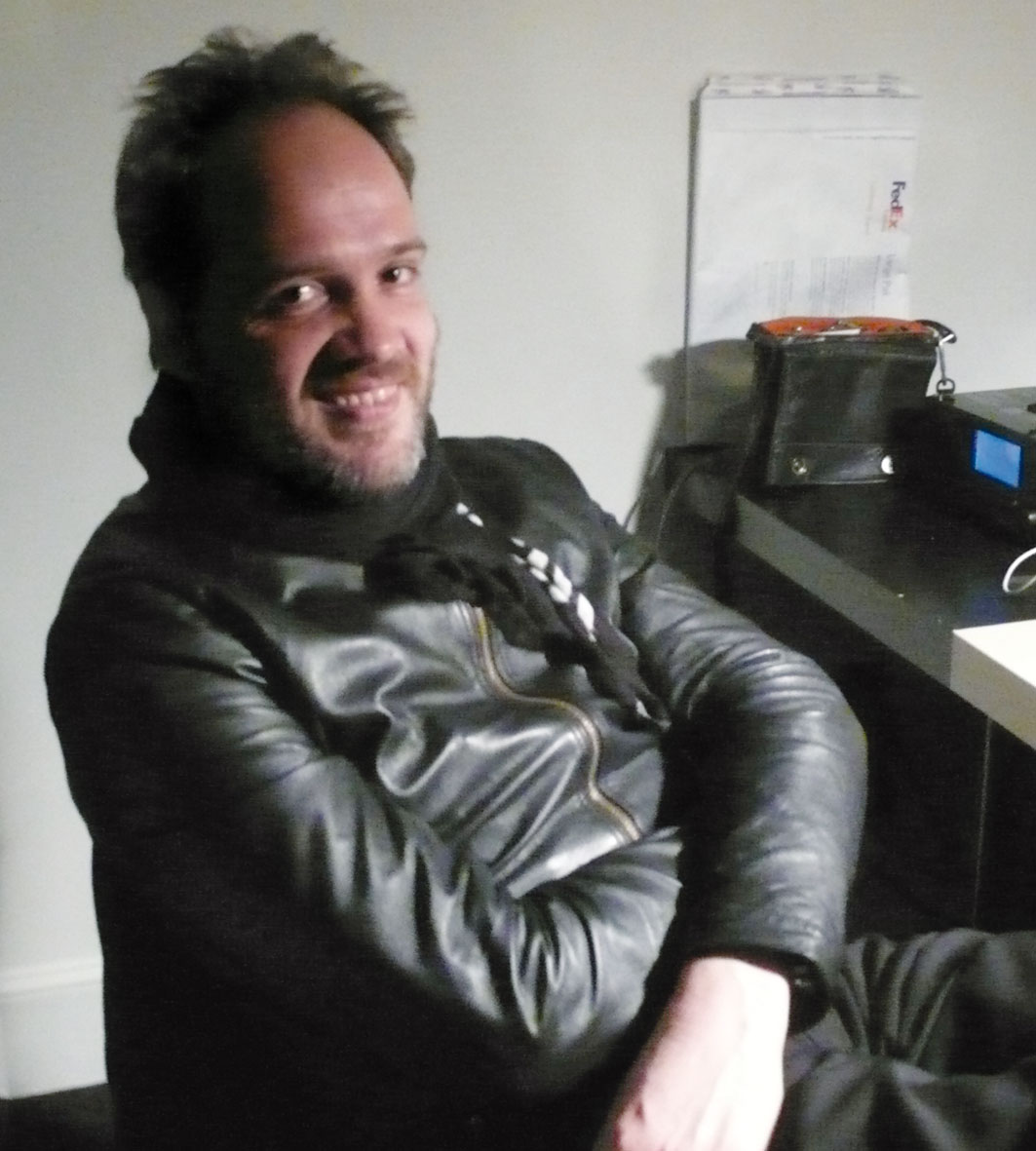 Stephan Holl
Stephan Holl is Managing Director of Rapid Eye Movies, a German film label dealing in distribution, production and music. Since 1996 the company has been distributing highly esthetical and extraordinary cinematic gems.Rapid Eye Movies is a German film label dealing in distribution, production and music. Since 1996 the company has been distributing highly esthetical and extraordinary cinematic gems.As distributor, Rapid Eye Movies triggered the breakthrough of Asian directors like Kitano Takeshi , Miike Takashi, Park Chan-wook and Kim Ki-Duk for Germany and popular Indian cinema in Europe.The initial focus of primarily distributing national and international film has been extended bringing together filmmakers and longtime companions from a diverse array of cultures and artistic spheres – from music to film and visual arts –such as Christopher Doyle, Khavn de la Cruz, SABU,Ashim Ahluwahlia, Stereo Total, Mario Lombardo and Alexander Klugeand more to come to join the Rapid Eye Family ,to create and produce movies that push boundaries and defy the conventional.
---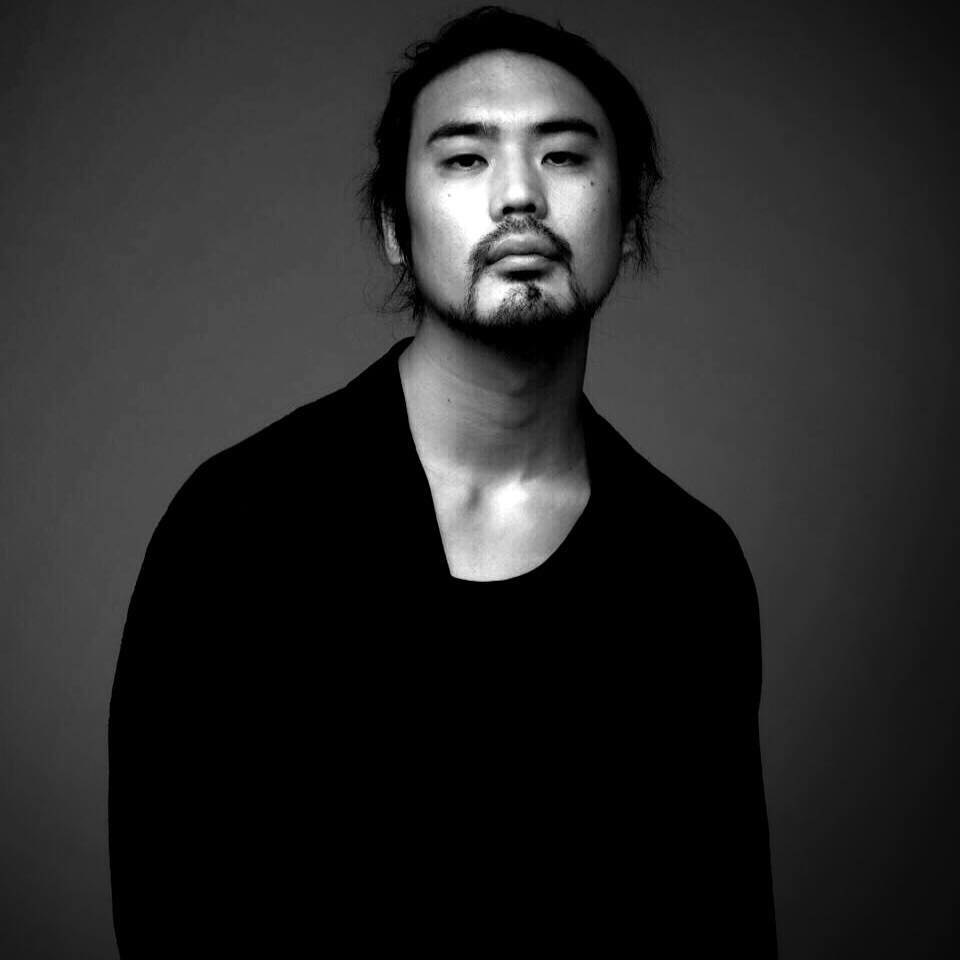 Sugiyama Takuya
Sugiyama Takuya (born 1987) – painter and film actor, graduated from the Tama Bijutsu University in Tokyo, associated with Agora Gallery in New York, a representative of modern abstract painting in which the world appears as energy, a series of interwoven lines, imitating reality . He collaborated with with such artists and directors as Yukisada Isao, Shoji Hiroshi, Eda Yuka and Sumire. The exhibition includes selected works from the artist's last stage of work. Sugiyama Takuya is also a co-author of the poster graphics of Inlandimensions Festival.