04.10 & 05.10.2019
https://teatrszekspirowski.pl/
---
12.10&13.10.2019
http://grotowski-institute.art.pl/
---
Nuhikun: Directions to Servants
(dir. J.A Seazer, Takata Keitoku, Kotake Nobutaka), Laboratory of Theatre Play Ban'yū Inryoku
About Ban'yū Inryoku Laboratory of Theatre Play
When the Theatre Laboratory Tenjō Sajiki, led Terayama Shūji was dissolved on July 31, 1983, Laboratory of Theatre Play Ban'yū Inryoku was formed by J.A. Seazer (who co-directed and composed music for almost all the theatre works of Tenjō Sajiki) and by 31 members of Tenjō Sajiki. The name of company Ban'yū Inyroku comes from Terayama's remark, Banyū Inryoku is a power of solitude that makes people attract each other. The members consist of 12 artists/actors, but for each work, it welcomes 15- 20 artists/actors from outside.
Artists biography
J.A. Seazer
leader/ founder, director, music composer, co-director of Terayama's plays. J.A. Seazer co-directed almost all the theatre pieces at Tenjō Sajiki. Major music compositions offered to Tenjō Sajiki include 'Ahōbune' ('Ship of Fools'), 'Jashūmon' ('Heretics'), 'Shintokumaru'. He also composed music for Tearayama's feature films; 'Farewell to the Ark' (1984), 'Boxer' (1977), 'Death in the Country' (1974). Since he founded Ban'yū Inryoku in 1983, he has directed and composed music for almost all the various Ban'yū Inryoku pieces. Seazer also wrote and directed a huge pageant of group readings "An Epic: A Grain of Seed," for the Japanese Government Pavilion at Aichi Expo in 2005. His music composition for the animation 'Revolutionary Girl UTENA' (1997) caught the hearts of young animation-lovers in the world and brought him a great fame. 'SUNA' brought the Fringe First Award in Edinburgh in 1986.
Kotake Nobutaka
Designer for set, costume, make-up artist, art Director of Tenjō Sajiki, he designed all the theatre pieces and films of Terayama Shūji between 1975 and 1983 such as 'Nuhikun: Directions to Servants', 'Knock'. 'Ship of Fools', 'One Hundred Years of Solitude'. Later he has offered his designs to theatre/opera productions by such directors as Michael Nyman, Robert Lepage, Ninagawa Yukio, Shirai Akira. In 1991 when he was Artistic Director of Spiral Hall, Tokyo, he launched a theatrical exploration: creating a theatre piece only by using décor in 'New Machine Theatre', 'The Adventures of Baron Münchausen'. His formative works have been often invited by such exhibitions as 'Les Machines Sentimentales' (Pompidou Center, etc), 'Automates et Robot" (Reims, France, etc). Professor of Musashino Art University. Awards include New York ADC Award, ACC Awards for TV commercials, Yomiuri Theatre Award.
Takata Keitoku
Co-Director, Actor. After he joined Tenjō Sajiki in 1979, he appeared in many theatrical productions in Japan and abroad. He co-founded Ban'yū Inryoku with J.A. Seazer in 1983, and his acting career is not only limited to the plays, but also to more physically-oriented productions such as contemporary dances and butoh. Keitoku often works with theatre directors abroad, for example, Simon Mcburney (U.K.), Jossi Wieler (Germany), Teresa Ludovico (Italy). With Simon Mcburney, he worked in 'The Elephant Vanishes' and 'Shunkin' that premiered in Japan and also toured worldwide to Barbican Theatre in London, Lincoln Center in New York City, etc.
About "Nuhikun: Directions to Servants"
'Nuhikun: Directions to Servants', the masterpiece of Terayama Shūji, made a great impression on the British director Simon McBurney and David Leveaux
'Nuhikun: Directions to Servants' was firstly performed as the public workshop at the Tokyo Harumi International Trade Center and then toured the Netherlands, Belgium, Germany, UK, Italy, America and France. This is the representative piece, which has performed over 100 times and over 30 cities in the world for 5 years from the premiere in 1978 to the performance in Paris in 1982. After that, Ban'yū Inryoku has performed it about 50times from 1989 to 1991 and from 2003 to 2005. The work has been performed in huge theatres such as the Globe in Tokyo in 1989, the playhouse in the New National Theatre in 2003, the Theatre Senju. In the overseas tours, Tenjō Sajiki has shown the play in various kinds of places adapting the direction to each situation. For instance, 'Nuhikun: Directions to Servants' can adapt to local conditions. It has been staged in such venues as an ex- bakery or a small museum.
'Nuhikun: Directions to Servants' was written by Terayama Shūji, which title derived from of an uncompleted draft 'Directions to Servants' by Jonathan Swift. Most of characters in the play are servants, such as slaves, housemaids, farm workers, cooks, gatekeepers… In other words, it is a 'systematic history of domestic animals'. The darkness in the theatre is a metaphor of the absent Master's residence. The story is set in the farm where there is no master and is located in an isolated village in Tōhoku region. The story is that everyone takes it in turns to assume the role of the master and they act the game which questions the meaning of such a situation. This is also an attempt to question the relationship between authority and control, actors and the audience. The servants are called by the names of characters from fables by Miyazawa Kenji. The master-game played by servants is described not only by lines but also physically and in opera style. Various sorts of machines appear on the stage, but all that remains is an empty chair, keeping the absence of 'Master' until the end. Thus, the absence of center urges the absence of the whole periphery…
'Nuhikun: Directions to Servants' is staged in Poland thanks to the financial support of: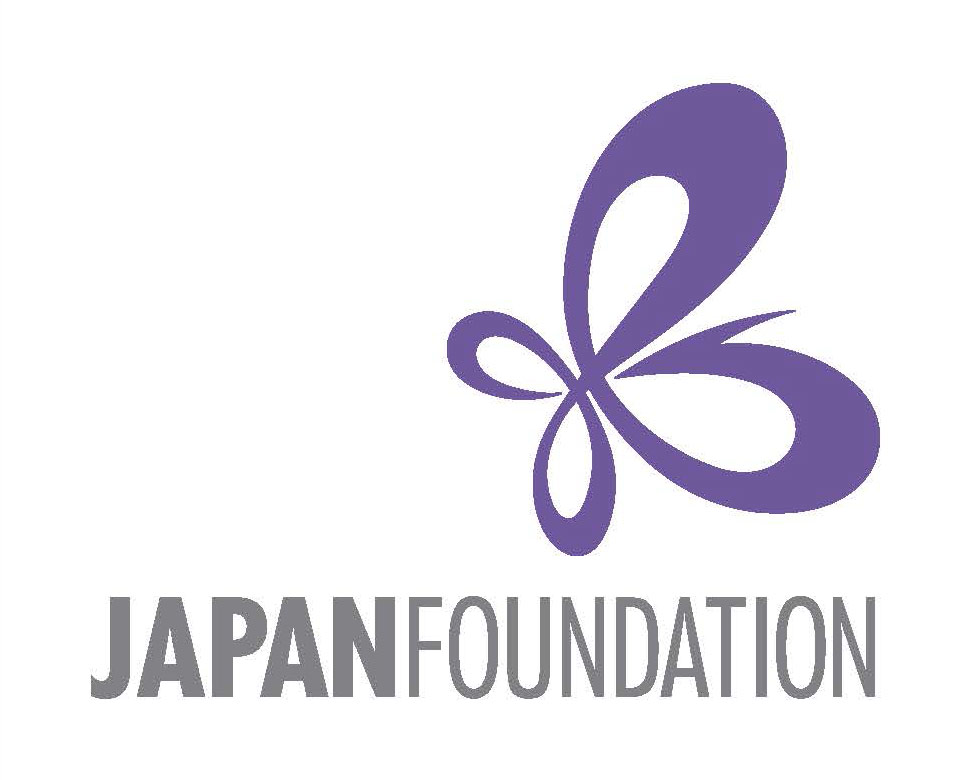 国際交流基金(ジャパンファウンデーション) The Japan Foundation
---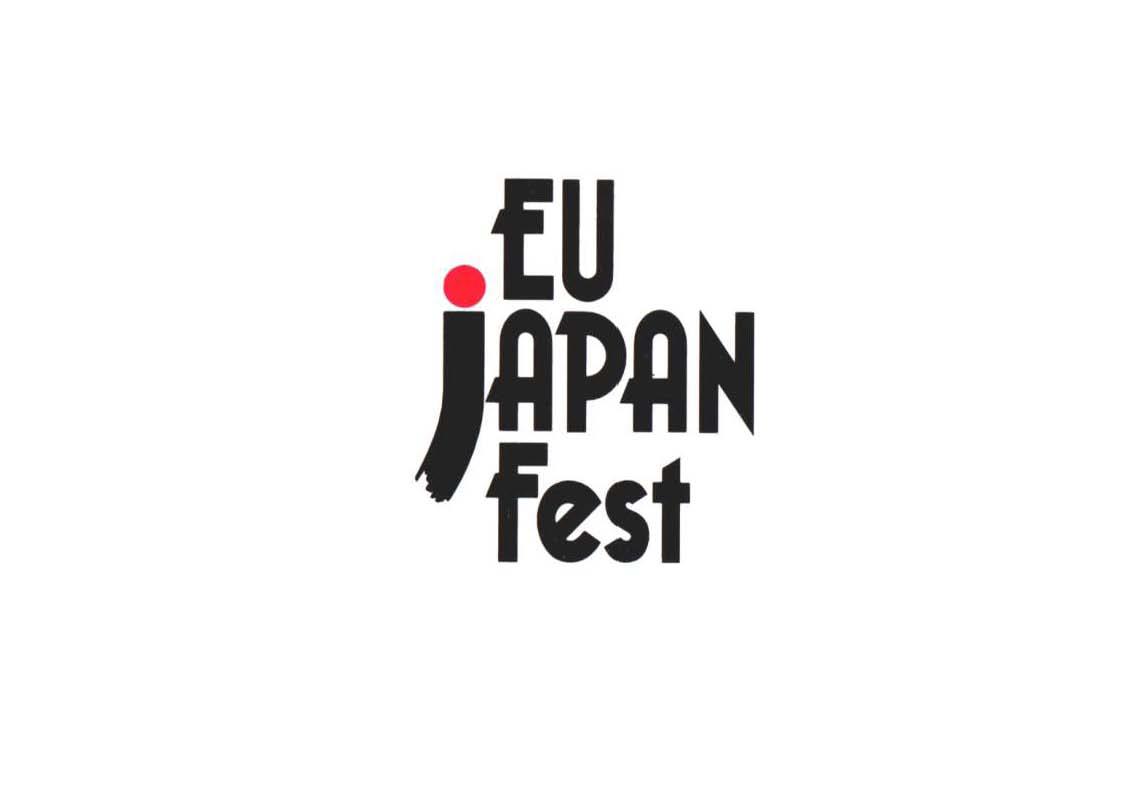 EU・ジャパンフェスト日本委員会 EU–Japan Fest